Location, Programme, Rules, Registration, Spectators, Contact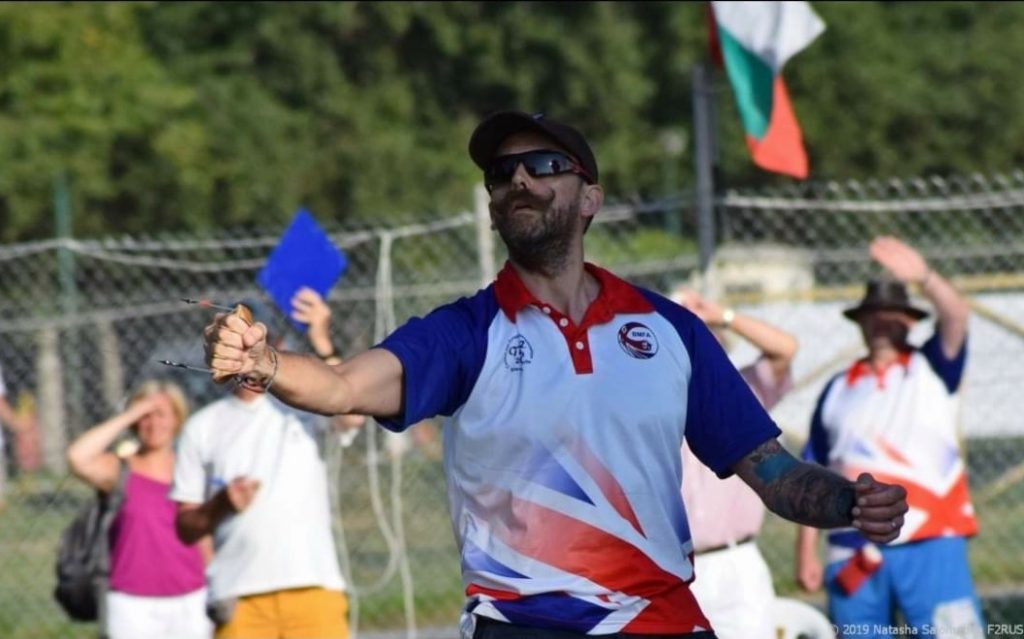 Notes:
Other than Nostalgic Speed, Speed events are being held at Barton over the weekend 20/21 August. For the classes being flown at Barton the registration form is in the Barton Forum.
CL Scale Nationals are not being handled by the CLTC.

Monday 22 August at Buckminster is usually a silent flight/free flight day, and is not a Nationals day. However, on this occasion there will be limited opportunities for racing teams to practice on the hard circle on the Monday subject to a charge for non-season ticket holders of £10 per flier for the day.
Location (for events flown at Buckminster)
The BMFA UK National Model Flying Centre, Buckminster, Sewstern, Grantham, Lincolnshire, NG33 5RW
Google maps: BMFA Buckminster
Latitude: 52.7789987045
Longitude: -0.706533669404

Directions to the site
What's there
One hard circle.
Three grass circles for with hard centres.
Extensive cut grass areas for further circles.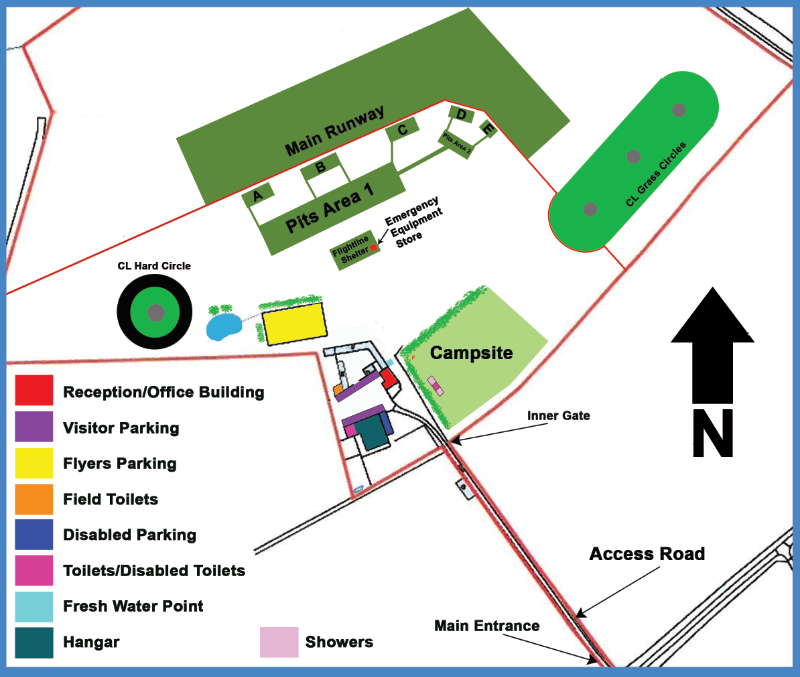 The area must be kept clean and tidy at all times and rules to protect the site must be observed.
Please note – there will be an onsite catering provision for the duration of the event including an evening bar – please support this trade in order that they will attend future events.
Camping is available on site. Pre booking is recommended – see the registration instructions below.
Our suggestions for hotels and food if not staying at the campsite.
Programme
20 – 21 August 2022. Nostalgic speed.
22 Monday August 2022. This is a BMFA Buckminster Silent Flight/free flight day, not a CL Nationals day; limited practice slots available on CL Hard Circle 10.00 – 4.00pm.
23, 24, 25 August. Combat, Racing, and Stunt
Hard- circle racing programme day 1, day 2, day 3 – subject to change. [The links take you to the forms on the Barton site]

Stunt Programme – updated 11-08-2022
Further details may be available closer to the completion.
Rules
FAI and BMFA
The BMFA 2022 Control Line Rule Book will apply for all events. For F2 classes (and Classic Stunt) 2022 Sporting Code volumes F2 & CIAM General Rules, as modified where applicable by the 2022 BMFA Control Line Rule Book will apply.
Local Rules
1. All competitors must hold BMFA/SAA/MACI insurance, and must be able to prove that they have it before flying at the site.
2. Competitors must comply with the guidance from BMFA staff and the Event Directors:
Tony Goodger (Nostalgic Speed)
David Wiseman (Combat)
Chris Barker (Racing)
Alan Watson (Stunt)
3. Subject to suitable ground conditions, competitors may park their cars along the Southern boundary of the site adjacent to the control line circles, and additional areas as advised by BMFA and event officials.
4. Those who have pre-booked campsite accommodation will have priority over those who turn up to pay on the day.
Registration Procedure
Note: Registrations are now closed. The advice below is for reference purposes only.
1. Competitors must register and pay on line for contest entries and campsite fees via the registration form(s) listed below:
Nostalgic Speed: Vintage Speed, Weatherman) – register by 12 August 2022. Note that for Nostalgic Speed, an additional day fee of £10/day will be payable to the Competition Director in cash for those who do not have a current Buckminster season ticket. Season ticket holders must bring their pass with them.
Control Line Stunt: (F2B, Classic Stunt, Vintage – Class 2 competitors must register separately and pay on the day) – register by 15 August 2022.
Combat: (F2D, F2E, 1/2A, Vintage, Oliver) – register by 15 August 2022.
Racing: (F2C, F2N, British Goodyear, Open Goodyear, 1/2A, VTR A, VTR B, VTR 1/2A, Barton B, Classic 15) For Racing only, each entry is for a team. If you are flying in other team(s), each team will need its own entry – register by 15 August 2022.
2. Combat, Racing and Stunt Competitors who are competing in more than one discipline and wish to camp should use the registration form of their primary discipline to book their campsite pitch, and choose "not required' for the campsite booking on other disciplines registration form(s). Nostalgic Speed competitors have separate instructions on their registration form. Those wishing to extend their camping dates beyond those booked through the form should contact BMFA Buckminster in advance of their visit.
3. If the competition is cancelled due to a pandemic or other reason, pre paid entry fees will be refunded.
4. If there are any problems or queries then please contact the competition organiser, Chris Barker .
Spectators
Spectators will be welcome, and admission will be free. Please observe instructions from officials, and at all times keep well clear of line lanes and flight circles.
Contact for further information
Keep up to date
Subscribe to our newsletter to keep up to date with significant changes to Nats information.